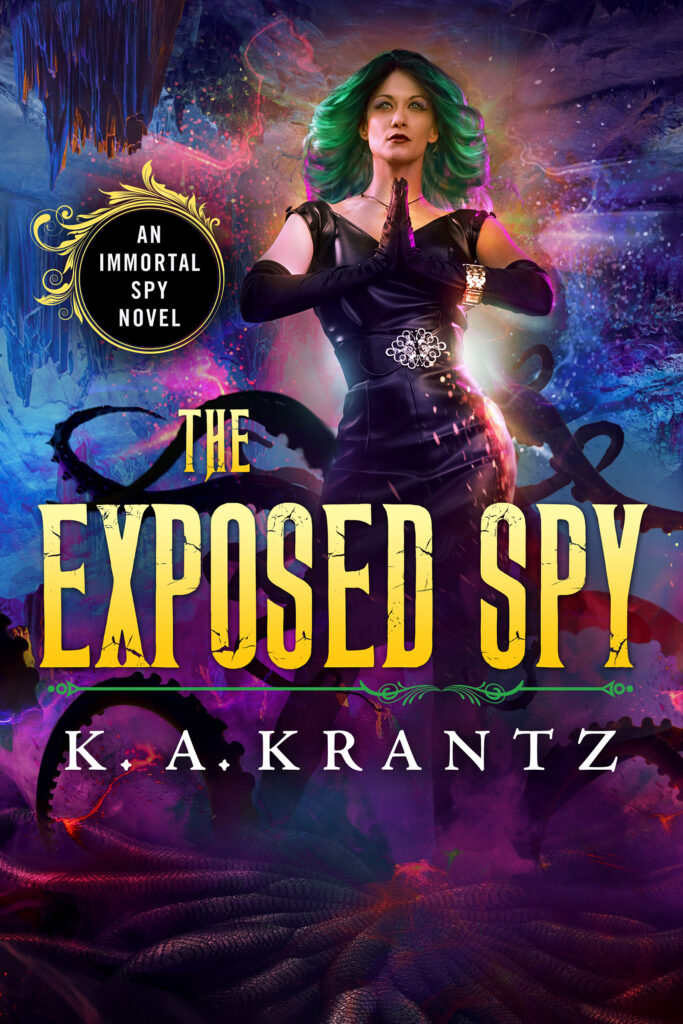 Buy It Now
in eBook & Paperback
Buy It Now:
Amazon (affiliate link)
Apple Books
B&N
Kobo
Google Play
Overdrive (for libraries)
Read the Reviews:
GoodReads
THE EXPOSED SPY: Book 5
What does a traitor look like to you?
The desperately needed Mid World defense system is nearing launch, but a quality control test reveals a fatal flaw in the build. When the Consortium tries to silence the whistleblowers, it's up to Bix and her team to identify the problem and devise a patch before more mortals die.
It's not going to be easy. Nothing and no one is what they seem. Enemies are wearing the bodies of allies. Allies are under government attack. Angels have gone rogue. Gods are missing. Native magic is corrupted. With a World on the edge of collapse, Bix must defy powers that could destroy the entire collective…or herself.
No illusion can withstand the truths of the exposed spy.
Covers and formatting for The Immortal Spy series by
Gene Mollica Studios, LLC