THE IMMORTAL SPY:
A Completed 7 Book Urban Fantasy Series
A gatekeeper of unknown origin teams up with a motley crew of spies and a battalion of Berserkers to defend the Mid World collective from enemies foreign and domestic.
Urban Location: Greater Washington D.C. Metro Area
Featuring: Fates, Gods, Dragons, Angels, Berserkers…and one very special goblin.
Available
in eBook & Paperback

---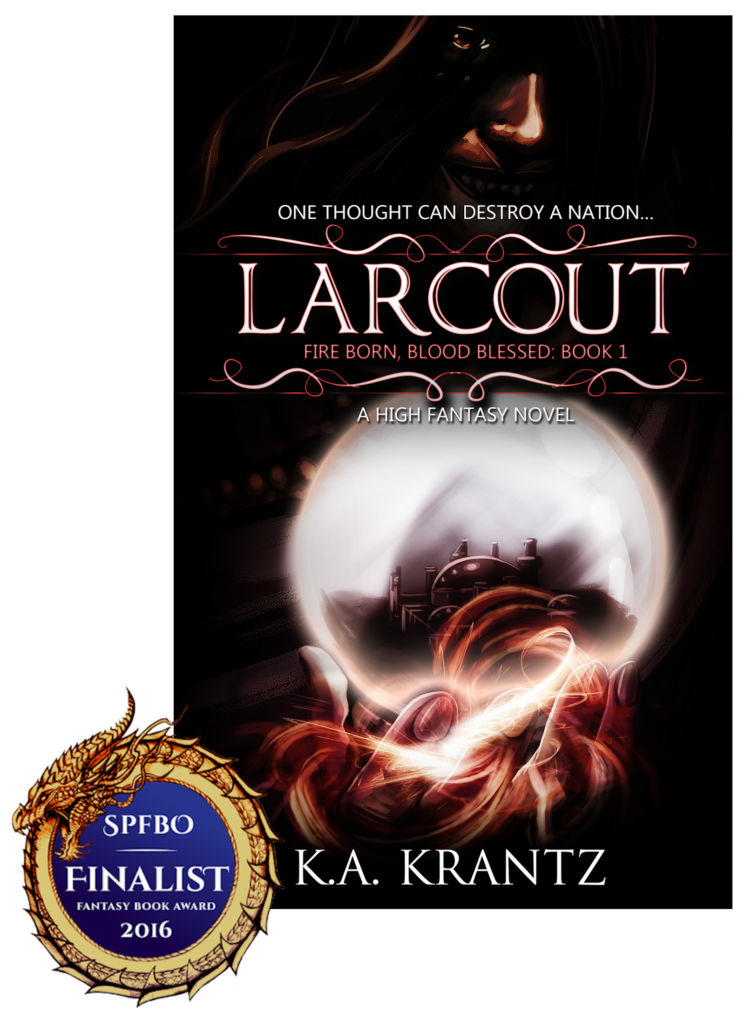 FIRE BORN, BLOOD BLESSED Series:
High Fantasy stories of a fire warrior cursed to thrive among blood beings intent on self-destruction. From a desert kingdom haunted by treason and genocide to glacial tundra tribes scrabbling for survival amid scarcity, one outsider will be their salvation or their demise.

Book 1: LARCOUT
Available Now
in eBook & Paperback