Urban Fantasy: The Immortal Spy Series
The Burned Spy: Book 1
Summoned back from exile to find who assaulted the Norse pantheon's ambassador, disavowed Dark Ops agent Bix will have to tangle with the spy agency that burned her, the angels who prosecuted her, and ex-lovers who could have taken jealousy way too far.
Buy it Now:
The Plagued Spy: Book 2
It's all fun and games until an old spook injects Bix's teammates with a mysterious toxin. The race for the cure is on...
Pre-Order the eBook: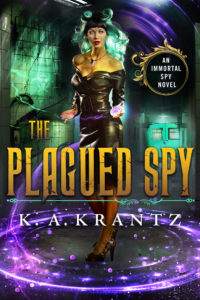 Coming April 24, 2018
in eBook & Paperback